Business API: Integrate the Fotolia image collection into your website
Use Fotolia images on your site and sell custom-designed products directly to your customers.
The Fotolia Business API is the de-facto industry standard for print-on-demand businesses. Instantly bring additional value to your site with a built-in search, allowing your customers to customize products (t-shirts, canvases, posters….) on demand, thanks to a collection of over 34 million images.
You can also use this API to embed the Fotolia features into your own plug-in, software or internal network and make it easy for customers access our content without having to redirect to our site.
How does it work?
After applying for a key and qualifying your needs, our team will send you an API key, which allows you to embed Fotolia features into your business.
Whether you sell derivative products or services (ie, slideshows, website templates) requiring images, or want to integrate Fotolia features to your intranet or application, our Business API will fit your needs. This API allows you to search, organize and sort contents, log-in with secured access to a Fotolia user account, and download content.


Samples
Case study: Wallmonkeys
WallMonkeys offers the largest collection of print-on-demand wall graphics. They provide premium wall decals printed on self-adhesive, removable fabric. All their products are 100% guaranteed. Through their website, customers can order any wall art product with microstock images from the Fotolia collection through a search engine.
Customers can instantly see what their order will look like thanks to the Fotolia API, which displays the Fotolia image in the product builder. Once all the appropriate options have been selected, the customer simply adds his product to the cart and finalizes the order.
At that moment, the partner triggers an order on the Fotolia platform through the API, downloads the high-res photo, and prints the product ordered by the customer. The transaction is seamless and transparent to the customer, and WallMonkeys continues to own the customer relationship.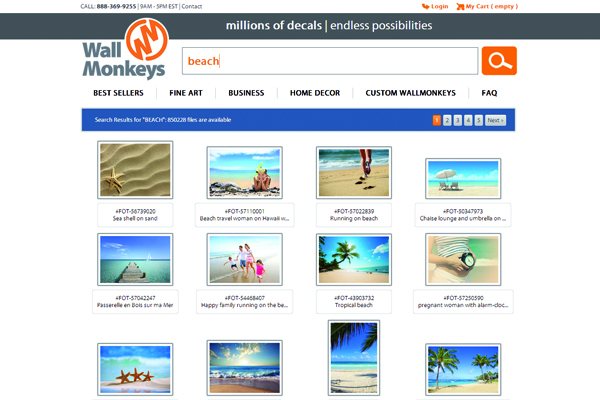 1. Search for images and display the results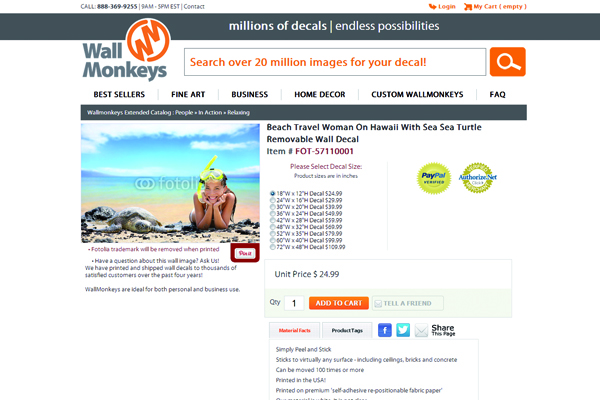 2. Product customization with the chosen image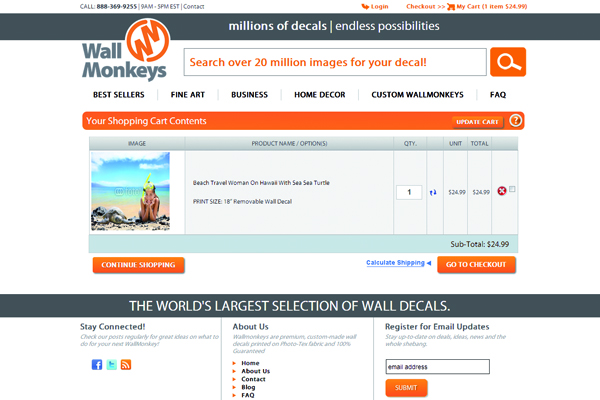 3. Product ordering (with image download via the API)
Plug-in case study: Fotolia plug-in for Microsoft Office
This free Fotolia Plug-In instantly adds high-resolution photos, videos and illustrations to Microsoft Office PowerPoint or Word documents, without having to leave the application.
Once installed, users can access a selection of free images, see their balance of credits, search, purchase and download new content in one click, and use it immediately in their slideshow or document.
The plug-in allows any Fotolia member to log in through private authentication, which then allows the account to be controlled remotely.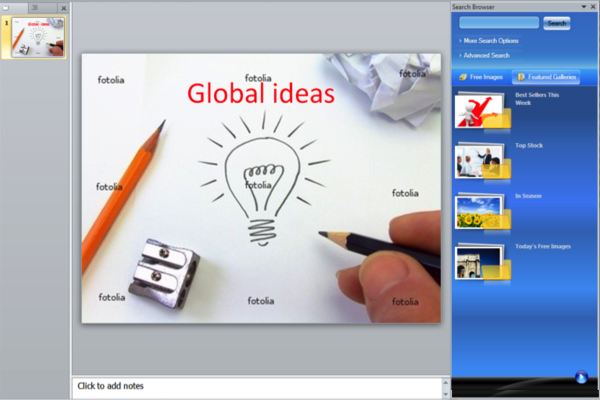 1. Search and navigation menu through galleries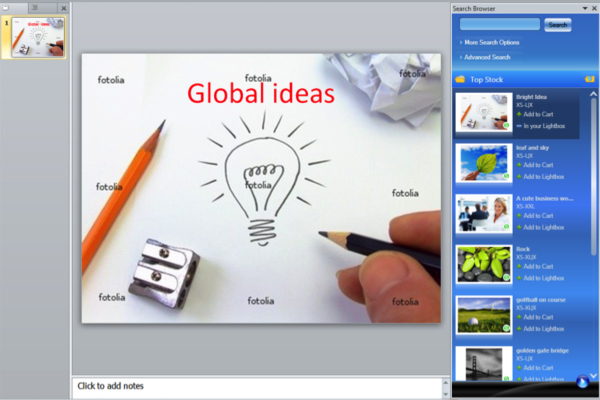 2. Search results display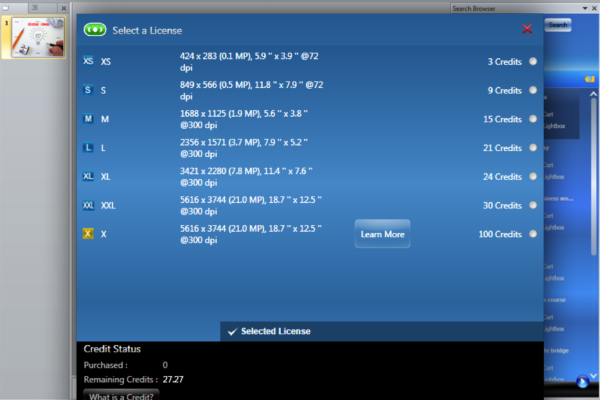 3. Size/License selection and image download from the plug-in
Additional Examples:
Want to learn more?

Read our Technical Documentation

Need more details? Talk to our business team by email or telephone (+1 (888) 674-2299).