Choose your licensing options and earn even more revenue with our ranking system.
LICENSING
Fotolia offers your creative works for sale under two different types of licenses: Standard and Extended.
Standard Licenses grant rights for up to 500,000 print runs with no expiry dates; images can be used for:
Websites, blogs, newsletters, and web banner illustrations
Press articles and magazine illustrations
Print advertising (magazines and urban displays), commercial documents or packaging
Slide shows and videos for broadcast and presentations
Decorating and design elements, including framed images for personal use.
Extended Licenses allow buyers to exceed 500,000 print runs and to use the files for commercial products where the image is the main promotional feature, such as postcards, posters, t-shirts, templates etc.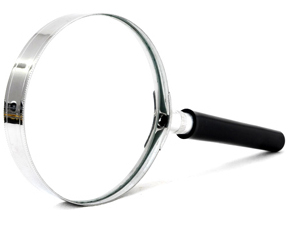 EXCLUSIVITY OPTIONS
Fotolia lets you choose your level of exclusivity and the level you choose will determine your royalty rate.
Total Exclusivity: the highest level of exclusivity, in which Fotolia is the only site or stock photo agency selling your royalty-free files.


Benefits

|

More Details

Partial Exclusivity: a mid-level of exclusivity, at file-level only. Artist portfolios contain both exclusive files (not offered on other websites or through other agencies) and non-exclusive files (offered on other microstock websites or stock photo agencies).


Benefits

Non Exclusivity: Lowest level of exclusivity, in which contributing artists sell imagery on both Fotolia and other stock photo sites.


Benefits
RANKING
The number of files you sell determines your ranking and it is this ranking (combined with your exclusivity level) that determines the selling price of your images and the royalties you make from them.
The more you sell, the higher your royalty rate.
1 downloaded file (with Credits) = 1 download for your ranking
4 downloaded files (with Subscription) = 1 download for your ranking
| | |
| --- | --- |
| White | < 99 |
| Bronze | 100 - 999 |
| Silver | 1,000 - 9,999 |
| Gold | 10,000 - 24,999 |
| Emerald | 25,000 - 99,999 |
| Sapphire | 100,000 - 249,999 |
| Ruby | 250,000 - 999,999 |
| Diamond | > 1,000,000 |